PT Business
How To Get More Clients As a Personal Trainer in the Fitness Industry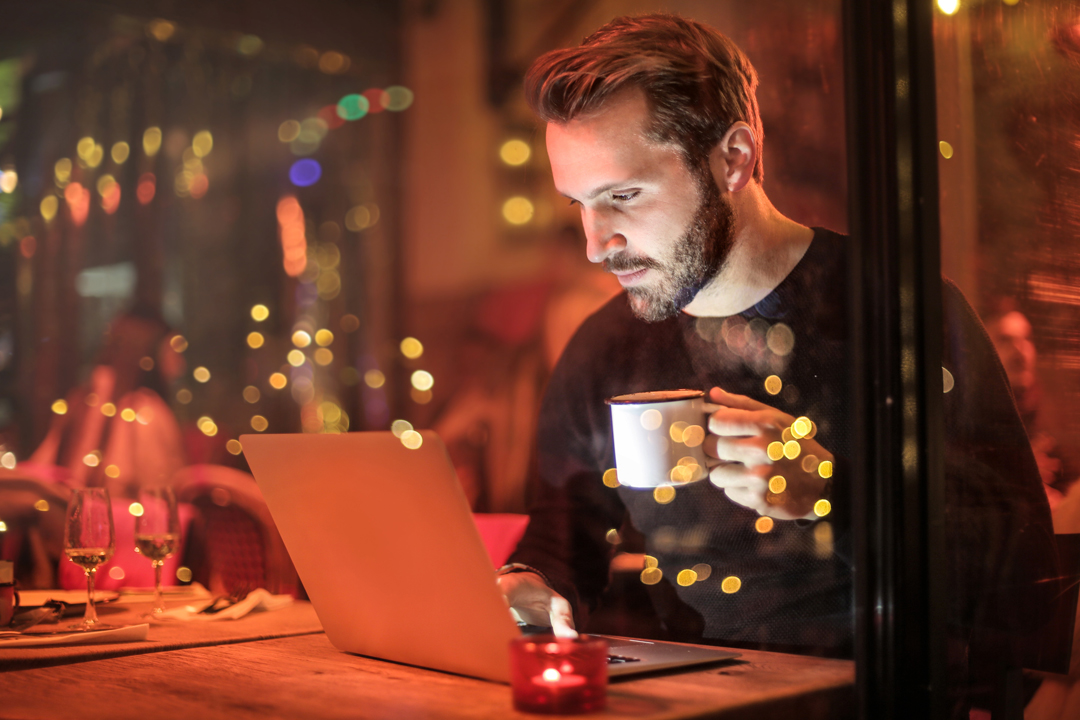 When it comes to obtaining a full client list, the majority of personal trainers like yourself will struggle. This is not because you are unable to deliver high-quality services to individuals who want to become healthy and fit but more because results take time, effort, and determination to get. So what ends up happening is clients only stick around for a few sessions, question whether the training is right for them, and end up splitting because they are unable to see your worth. It is important to remember that clients coming and going is the nature of the business and that is is not necessarily a reflection on your skills nor is it because of your gym's location, your online business presence, or your training style. However, with this said, if you want to build up a strong business where you have enough clients to work full time, you are going to need to get creative with your approach. This means using a multifaceted strategy to market, brand, and expose your business to clients who want to work with you. In this article, we are going to walk you through dozens of tips, tricks, and strategies that you can use to take your business to the next level so that you are no longer scrambling for clients. The best part about these tips is they will work with every type of personal trainer regardless of whether you work through a large gym or have an online business.
Use a Trainer to Become a Better Role Model, Smile More, and Make Them Feel Heard!
Always Make Sure You Are Training Hard!
It is very easy to get so enveloped in your business that you end up dropping down the amount of training you do yourself and focus solely on your clients. Although this is not necessarily a bad thing, a lot of personal trainers actually miss out on a whole host of benefits by just training themselves on the side. Consider getting a personal trainer yourself as this will help you maintain the quality of your services and it will teach you new skills that you can use in your own client sessions. Plus, having a dedicated personal trainer will ensure that you are always reminded of the high expectations that are required of you when your clients walk in and hand you your paycheque. Beyond this, if you are finding that you are losing a lot of clients that give excuses like "I cannot afford it," or "I'm too busy for this" it is likely that they are experiencing what they believe to be a substandard service. Do not accept these excuses and instead find out what the real reason is so that you can address it and improve your retention levels. How? Always get feedback from your client on a session to session or weekly basis.
Wonderful Impressions Go Far!
Point number two in this section is an extremely easy one to adopt. Smile more! Remember that you are building up several professional relationships but the ones that matter the most are those of your clients. In order to retain your clients and bring in new ones, you need to make a wonderful impression by showcasing your reputation as approachable, comfortable, and not standoff-ish. You have to remember that a lot of the time, clients who want to approach you about getting fit and healthy either have no understanding of how the machines work or how nutrition works, are unhappy with their physical appearance and may be self-conscious, or are experiencing a combination of the two. So when a potential client approaches you, it's taken a lot of bravery, courage, and effort on their part. To supplement this point, if you own a gym or work in a gym, make sure you are showing up and showing up often in a friendly, credible manner. Make sure you look professional, maintain full-time hours even if your client book is not full, and engage with individuals. The more familiar potential clients can become with you, the easier you make it for them to approach you and the easier it is for you to talk with them and make the pitch a success.
Hang Onto Every Word a Potential New Client Says
One of the easiest ways to fail at obtaining new clients is by not listening completely. People want to be heard and even if it is the same insecurities or goals that you've heard before, remember too that particular individual, these insecurities and desired goals are either what is stopping them from becoming who they want to be or are goals that feel unique to them. When a potential client approaches you and speaks, don't automatically try to sell them your biggest package but instead embrace them with passion. How a client feels about you when they walk away is what is going to sell your service. If they feel like they have made a genuine connection with you, they are far more likely to buy from you than if you automatically tried to catch them as an easy sell. Ways to do this?
Ask them probing questions about what losing weight means to them or why gaining muscle is the end goal.

Ask them about how they view personal training, what they understand gym culture to be, or what their prior training experience has been and why it has been X or Y.

Show that you care by using a followup e-mail that discusses your thoughts about the topics they brought up in their chat with you.
By understanding their attitude about training, you can adjust your language to better meet their needs and in doing so, you are far more likely to create a training experience that makes that potential client feel welcome and motivated. The idea here is to learn about the intent of the individual, what their interests are, and then provide them hope and answers to what they desire.
You Do Not Have to Be Radical to Get Clients
A common mistake that personal trainers make is they try and reinvent ideas to make them more radical, more attractive, and more unique. Although it is good to have fresh ideas, you need to make sure that you can nail the basics down before you try and become popular with a new workout routine. It is important to remember that proficiency will always trump popularity and if you are truly excellent at what you do, you will get the business you desire. Master the art of delivering elite training sessions that are founded on hard science and the basic essentials, and you will have a personal training business that will work with all of your clients. Once you have the basics down, carve out your niche. This could be corporate executives, prenatal moms, or athletes but regardless of what it is, offer a competitive edge with an outstanding reputation.
Invest Your Time Wisely With These Actionable Marketing Steps
Now that we've talked a little bit about how you can improve upon yourself to obtain new clients, let's explore some marketing techniques you can use to get your business out there.
Have A Strong Social Media Presence: this cannot be stressed enough. Facebook is a fabulous place to start since you have family and friends who are likely to share your posts. Make sure to create a Facebook business page, use boosted posts, create a Facebook group for your clients, and get your testimonials up there. Twitter is perfect for connecting with others who are in the same niche as you and it's a lot easier to build a following on Twitter than other sites. Use Instagram to show off your programs, your hard work and dedication, and the transformations you have had a hand in creating. Finally, get a website up and running as this shows potential clients that you are serious about what you do.
Prioritize Talking to People: whether you are starting out as a new personal trainer or are an established one, do not underestimate the benefits of talking with people. A lot of marketing methods involve handing out your business card, creating brochures, and using your website to talk for you but what these do not include is striking up conversations with people. This is because "walking the floor" is difficult, especially when you are talking to a complete stranger who probably doesn't want to talk to you. However, if you want to build a healthy and strong client base, taking numbers down and networking is absolutely necessary.
Offer Short-Term Programs Alongside Long-Term Ones: new clients are especially timid when it comes to signing onto three and six-month programs, so create two-three week programs with specific goals. This can attract in a lot of new clients and allow you to convert them into long-term clients.
Send Out Weekly E-mail Blasts: you want to stay relevant and in the foreground of your current clients. Don't underestimate the value that current clients offer you when it comes to word of mouth advertising. If you offer up a weekly e-mail blast that gives easy to implement tips and tricks, eventually your current clients are going to use these and share them with their friends. Their friends may end up signing on with you because of it!
Offer a Free Trial and Program Discounts: offering a free mini-session or even discounted sessions is a great way to get potential clients in the door. You can show them what you can offer and if your session impresses, you may be able to get some new clients. Try doing introductory sessions, trial group sessions, or a longer discounted session of forty-five minutes.
Get Those Testimonials Up and Out There: potential clients want to hear about the experiences others have had with you. So, when a current client has been delighted, politely ask them if they'd be willing to post a testimonial on your website or social media pages. Testimonials carry a lot of weight in the fitness industry.
Create Incentive Beyond The Goal Point: yes, telling a potential client you can get them to their goal is great but inviting them to a community is even better. Incentivize your programs so that individuals looking for accountability will feel motivated to jump in and stay in. By using monthly challenges and doing weekly rewards with your community, potential clients will see it and want to join in.
Hand Write Thank You Notes: not only can this help you stand out but you'll make potential new clients feel really good about signing on for a free trial or even considering signing on with you in the first place.
Advertise With Video: whether you are using Facebook, Instagram, a website or all three, videos are the most engaging type of content you can offer. Showcase your knowledge, expertise, and skills as a personal trainer through video and watch as you snag potential client information.
When it truly comes to building up a strong list of clients, make sure you have a referral system in place, make sure you are networking with local health professionals, and make sure you are genuinely marketing yourself to the niche you want to work with. When you communicate in a precise manner and build up a positive community centered around your skill set, the clients will find you. But until they do, make sure you are marketing yourself to the world with a clean and inviting website, a strong social media presence, and be present in the space you are in whether that is online or in the gym.